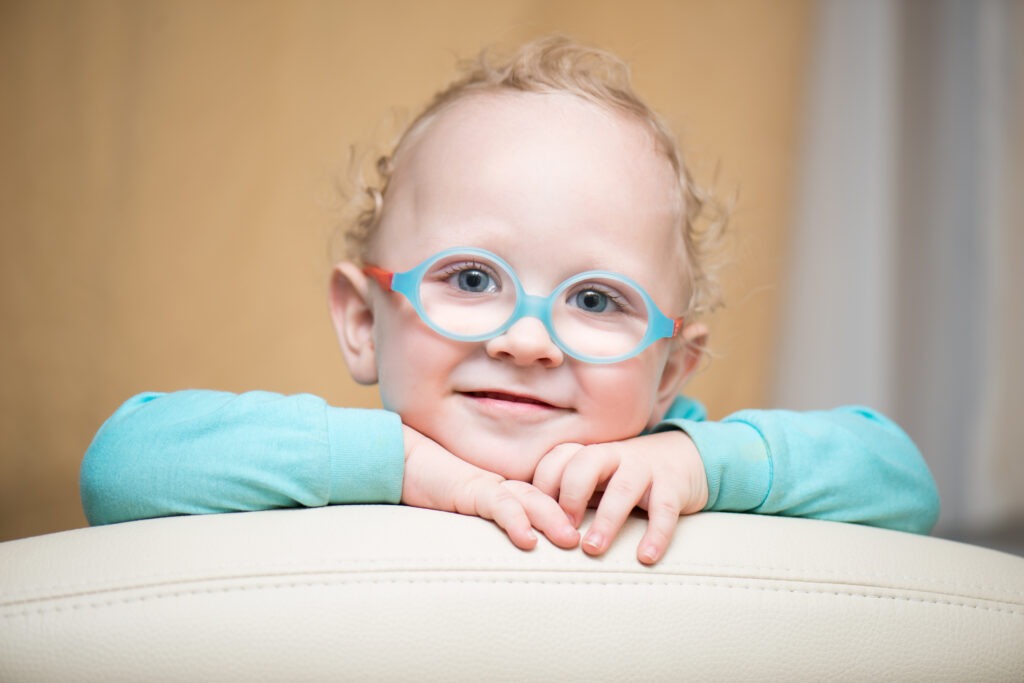 If you're reading this, you probably have an active toddler who's learning all sorts of new skills by the day. And I'm guessing that your 18 month old has suddenly stopped sleeping well. Am I right? The 18 month sleep regression comes out of nowhere and wreaks havoc on toddler's sleep, leaving parents puzzled and exhausted. It is zero fun.
If your toddler has suddenly become clingy, or is fighting nap time, bedtime, having more night wakings or waking earlier in the morning- the 18 month sleep regression may be to blame. Or it could be that they're ready to drop a nap or their molars are coming in. This guide will help you figure out what the heck is going on, and give you a specific plan to get your baby sleeping better, right away!
This post may contain affiliate links.
The Ultimate 18 Month Sleep Regression Survival Guide
What is the 18 month sleep regression?
Signs of the 18 month sleep regression
Can this regression happen early (or late?)
How long does this regression last?
Does separation anxiety cause the 18 month sleep regression?
How to ease separation anxiety in your 18 month old
Should I start sleep training during the 18 month old sleep regression?
What is the 18 month sleep regression?
A sleep regression is a temporary disruption in your baby's sleep due to development. While this may sound like a negative thing, it's quite the opposite!
Sleep regressions happen because your baby is going through significant developmental growth, which is wonderful to see, as a parent.
When they're developing, either physically or cognitively, it's normal for their sleep to worsen temporarily while the brain adjusts to big developmental changes.
There are two things that make the 18 month sleep regression unique:
Firstly, your toddler is mastering several developmental skills at this age, rather than only one or two skills like earlier regressions. That can make this regression rougher than previous ones.
Secondly, your child is older now and sleep resistance tends to be stronger. A protesting toddler can be much louder and stubborn than a 4 month old!
Your toddler may now be saying "NO!" all the time or throwing tantrums throughout the day. This is really different than when your baby was younger and may have cried a bit more or was extra clingy. A toddler's protests can be really loud and torturous, as you surely already know!
18 month old milestones
At 18 months old, your little one is learning all kinds of skills. Physical, cognitive, language and communication AND social skills. That's a lot to handle!
Physical milestones

: your toddler is probably walking at 18 months old, but they may also be walking up stairs (yikes!) or walking backwards.
Cognitive milestones

: 18 month olds imitate what we say as a way of learning. They point to things to get our attention and they are starting to understand (and imitate) the use of everyday objects, like talking on the phone or brushing their hair.
Language and communication milestones

: Your toddler might be saying a few words at this age, which is super cute and amazing for us parents to witness.
Social milestones

: Your toddler may be showing interest in playing with others. They might hand you a toy, or instruct you to do something (like catch the ball.) You might also see them playing pretend games with a toy, like a doll or stuffed animal.
Look at how much our toddlers are accomplishing at this age!
The developmental changes your 18 month old is going through require their brain to work constantly, trying to process and master all of these new skills. As a result, sleep can take a big hit.
Whether it's from their brain and body feeling "wired" when trying to fall asleep, or separation anxiety causing them to fear being alone at bedtime, it's only natural that your 18 month old would have a difficult time with sleep.
If you want to learn more about development at this age, check out this article.
Signs of the 18 month sleep regression
So, your toddler is having sleep troubles right now. But how can you be sure it's the 18 month regression?
If your little one is around 18 months and their sleep has suddenly gotten worse, here are common signs that help point to a regression:
Separation anxiety
It's very normal for little ones to have separation anxiety at this age. This manifests as increased clinginess and fussiness. Even the most independent of toddlers might suddenly freak out when their parents leave the room. Your baby might also cling onto you when new people are around.
Some toddlers repeatedly look to their caregiver when they're exploring, to make sure they're still nearby. Many parents report their 18 month olds suddenly crying when placed in the crib at bedtime or for naps. Anytime they might be separated from you can cause them distress.
Although it can be stressful and worry, try to remember that it's normal. (More details coming in a minute!)
Practicing new skills
When our little ones are working through developmental milestones, their brains are constantly working to master it.
If you see your baby learning any of the skills mentioned in the previous section AND their sleep has suddenly gotten worse, this could be a sign of the 18 month regression.
Sudden changes in sleep habits or routines with no other obvious explanation
Sudden and out of the blue changes in your baby's sleep habits could definitely point to the 18 month sleep regression as the cause. This goes for sleep trained babies and babies still needing their parent's help for sleep.
If your toddler hasn't been sick recently, you didn't go on any trips, or no other obvious disruptions to your toddler's sleep can be figured out – chances are it's a regression.
Signs unrelated to this regression
We can't blame the 18 month regression for everything, though!
Two other factors to be considered at this age (which can interrupt good sleep habits) are the 2-1 nap transition (when your toddler is ready to drop the second nap) and eruption of your baby's first molars (which happens between 13-19 months.) See my teething pain remedies video here.
So, if your 18 month old is still taking two naps (and especially if they're fighting naps) OR chewing on everything in sight, consider these two other sleep disruptors.
Can this regression happen early (or late?)
Regressions are a by-product of your toddler's budding development. And although most children develop in a similar timeframe, each child is different.
If your toddler is experiencing many of the signs of the 18 month sleep regression and is 17-19 months old, they could be going through this regression. Also, if your child was born premature, consider their adjusted age.
How long does this regression last?
I typically give regressions two weeks to "run their course". Then it's ok to begin sleep training your 18 month old.
At this point, many of your toddler's sleep patterns will be turning into habit so it's a great time to actively help your child start sleeping well.
My sleep training program 21 Days to Peace and Quiet is carefully planned to fit your individual child and family. Your baby's personality, age, and your parenting style are all taken into consideration in order to find the best method.
There's also the option of getting personal support from me, my Support Team, and other parents who are on the same journey!
If you're considering sleep training so you and your toddler can finally get the sleep you need, then join us in 21 Days to Peace and Quiet.
Does separation anxiety cause the 18 month sleep regression?
A lot of parents wonder if separation anxiety causes the 18 month sleep regression. Or vice versa. The truth is, they're interrelated and feed off of each other.
Separation anxiety is when your baby or toddler is suddenly more upset being separated from you. They may be clingier and fussier in general, or when they're in a new place or with new people. Many (formerly independent) little ones start crying, screaming or throwing a tantrum.
Although it can feel nerve-wracking as a parent, it's important to remember that separation anxiety is a normal part of development. As your child goes through big changes (both physical and cognitive) separation anxiety acts as a defence, or survival instinct.
Our children become more vulnerable when they're growing and learning new skills, so they tend to cling on to their loved ones in order to feel safe during these times of change. They cry when you leave because they want to be close to you, and they also reject unfamiliar faces and places as a way to protect themselves.
Also, preparing for sleep marks a clear time when your toddler will be away from you. That's why going into their bedroom or putting on pajamas can make them cling on to you or start wailing.
Similarly, waking up early from a nap or throughout the night presents an opportunity to see you! (That's an optimistic way to interpret night wakings!)
Presenting an even bigger challenge, at this age toddlers are more aware of what's happening around them.
They're now old enough to understand that you're about to leave when you put on your shoes or jacket. And depending on their personality, a bright shiny toy might not be enough to distract them from the stress of separation.
How to Ease Separation Anxiety in your 18 Month Old
If you want to find out exactly how to ease your toddler's separation anxiety, I've got just the tip for you.
My brand new FREE 'Sleep Regression Survival Guide' explains exactly what to do to help your baby sleep well during a regression.
It has proven tips that help each sleep regression pass as quickly as possible. It also explains the best ways to ease your little one's separation anxiety and tells you what to do when your baby is standing or sitting up in the crib, instead of sleeping!
It's totally free and you can get it here.
♥
An extra tip
Hanging a simple daily routine on the wall provides a lot of relief to parents and toddlers. You can make your own by drawing or printing a few pictures, or find one on Etsy.
For example, hang your bedtime routine in your toddler's room. Include photos of bath time, pajamas, books, songs, and the crib.
Providing this visual version of your sleep routine helps your toddler understand what will happen and gives you "support" when the sleep routine ends.
Keep a clear and definitive end to your bedtime routine, to minimize their insistence on more songs or books.
Nap tips
The 18 month regression can affect several aspects of your toddler's sleep, including naps. It's common to see little ones fighting naps, skipping naps or taking short naps. All in a day's work for a toddler, right?
My top tips for dealing with your 18 month old's naps:
Adjust your sleep schedule.
If your toddler is taking longer to fall asleep, plan for that ahead of time.
Put them down earlier for a nap, to make sure that after the "fuss" your toddler still has the opportunity to take a long nap.
Stay on track.
Try to avoid going back too many steps from where you are right now. For example, if your 18 month old was sleeping independently, avoid pulling them into your bed and co-sleeping for naps. (More work to undo later.)
You may need to give extra comfort or linger in their bedroom to help them fall asleep, but aim to keep them sleeping in their crib.
If your 18 month old still takes two naps a day, you can consider transitioning to one nap with my guide here. And if your toddler is completely refusing to nap, this guide will help.
If your toddler was napping well before this regression, keep the same sleep schedule that previously worked. Once the regression passes, your little one should bounce back into their good napping groove.
If your toddler has never really napped well, my nap training program will show you how to get them taking long, restful naps everyday in the crib on their own.
Should I start sleep training during the 18 month sleep regression?
Sleep training during a sleep regression is like throwing gasoline on a fire. Your baby is going through a surge of development, which makes it hard for their brain and body to "switch off" and relax so they can sleep long stretches.
The best approach when your little one is obviously struggling is to keep them as well-rested as possible. Aim for 2-3 hours of napping everyday and 10-12 hours of nighttime sleep.
You may even need to linger in your toddler's bedroom to help them fall asleep or do more hands-on comforting like holding, rocking or feeding.
After two weeks of disrupted sleep, you can begin sleep training your 18 month old. At this point, it's safe to assume that any lingering sleep issues are now becoming a habit, so the best way forward is to teach your toddler to sleep through the night on their own.
My sleep training program shows you exactly how to do this!
To sum up…
There is a lot going on for our toddlers at this age. At 18 months old, your baby is mastering physical, cognitive, social AND emotional milestones. It's only normal that there would be a sleep regression at this age as well as separation anxiety.
However, following the tips in this article will definitely help you ride out the storm.
Sleep training is a really effective way of setting up healthy sleep patterns for your little one that can help them (and you) get restful sleep for years, which is something you'll thank yourself for doing, over and over!
Good luck!