Grab One (or Both) of Our Popular & Free Guides
Discover 3 simple tips to improve your baby's bedtime. You can start right away!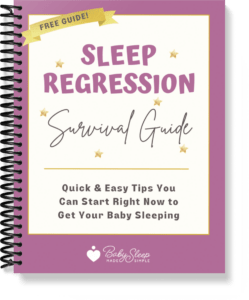 Sleep Regression Survival Guide
Find out when and why sleep regressions happen & the best way to sail right through them.
Didn't find what you were looking for?