Grab One (or all) of Our Popular & Free Guides
Discover 3 simple tips to improve your baby's bedtime that you can start right tonight!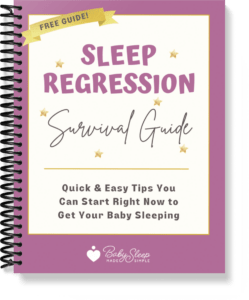 Sleep Regression Survival Guide
Find out when and why sleep regressions happen & the best way to navigate them.
7 Reason Why Your Baby Doesn't Sleep Through the Night
Figure out why your baby wakes at night and what you can do to get them sleeping more.
Didn't find what you were looking for?