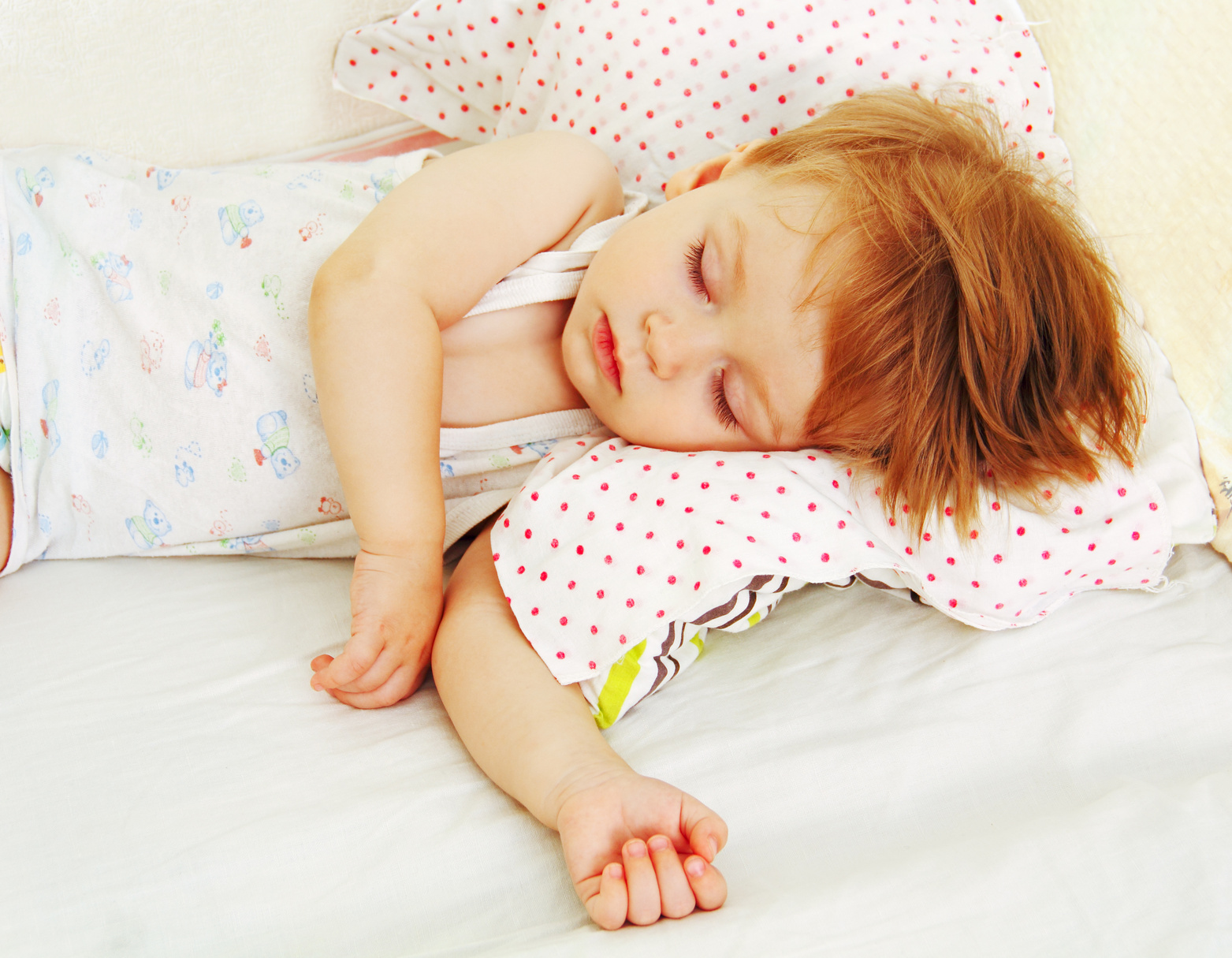 Expecting your child to willingly nap throughout the toddler phase is about as realistic as expecting her to not need to poop as soon as you sit down at a restaurant. Many toddlers will start resisting nap time around age 2. Although resisting can be normal toddler behavior, it's not necessarily a sign that s/he is ready to stop napping altogether. Especially if on no-nap days you notice more meltdowns, bedtime battles and early morning wake-ups.
Read on to find out why it's normal for your toddler to suddenly start fighting naps and when she or he is developmentally ready to stop napping.
This post may contain affiliate links.
My Toddler Suddenly Refuses to Nap! Why?
Your toddler will begin to refuse naps for the same reason that she cries when you peel her banana "the wrong way" or won't let her wear her favorite Frozen shirt for the eighth-day-in-a-row: CONTROL. It's what the toddler phase is all about.
During this stage of development, your child's focus is on learning to practice and control her newfound independence. She'll learn to take charge of bodily functions through potty training, and she'll insist on dictating other aspects of her life like: what she wears, eats and plays with. Nap time is no exception.
She's just realized she's a separate individual from her parent(s), so it's natural for her to test limits and rules. Refusing to nap is another way of testing how much she can control her world.
Another reason for fighting naps? Could be the 2 year sleep regression. Thankfully, this only causes a temporary disturbance in sleep (assuming your toddler hasn't stopped napping altogether) and it's the last sleep regression (feel free to shriek with excitement!)
My new Sleep Regression Survival Guide can also help you tackle the 2 year sleep regression. It's totally FREE and it goes through everything you need to know. Download it here!
Find Out How To Keep Your Toddler In Her Bed at Nap Time Here
When Do Toddlers Stop Napping? Is Mine Ready?
Great! Now you know why your toddler suddenly refuses to nap and screams like a banshee at nap time. Next, it's time to figure out if she's ready to stop napping.
It's important to know whether you should keep fighting for that daily nap or just give up, turn on Daniel Tiger's Neighborhood and sneak away to inhale a KitKat.
The guidelines below demonstrate when toddlers are developmentally ready to stop napping. Babies go through nap transitions at predictable ages. The age when toddlers stop napping, though, is pretty varied and depends on several factors. Before making any big decisions, make sure it's been a consistent 2-3 week period of nap troubles.
Your toddler NEEDS A DAILY NAP i

f most of these are true:
Younger than 3 years old.

Mood changes when she doesn't nap. She's more cranky, irritable, whiny and prone to tantrums that day.

Night sleep is worse when she hasn't napped that day.

Overall sleep in 24 hours is consistently 11 hours or less.
Your toddler DOESN'T NEED A DAILY NAP i

f most of these are true:
Has trouble going to sleep at bedtime on days that she naps. Bedtime ends up being much later.

Consistently sleeps better at night when she hasn't napped that day.

Can (usually) handle car or stroller rides around nap time without falling asleep.

Mood stays stable despite missing her nap (as stable as you can expect a toddler's moods to be…)

Overall sleep in 24 hours is consistently 12 or more hours.

3 years or older.
If the above criteria indicate that your toddler is ready to stop napping… I'm so sorry, Mama. This day was bound to come…
The good news is you can still have Quiet Time every day. Dim the lights and noise and encourage your toddler to play with "quiet toys" like books, puzzles, stickers or coloring. It helps if you put these toys in a special box, only to be played with during "Quiet Time."
If it looks like your toddler still needs a daily nap, find out how to get her nap back on track here.
Got any questions about toddler naps? Ask Jilly in the Comments Section below.